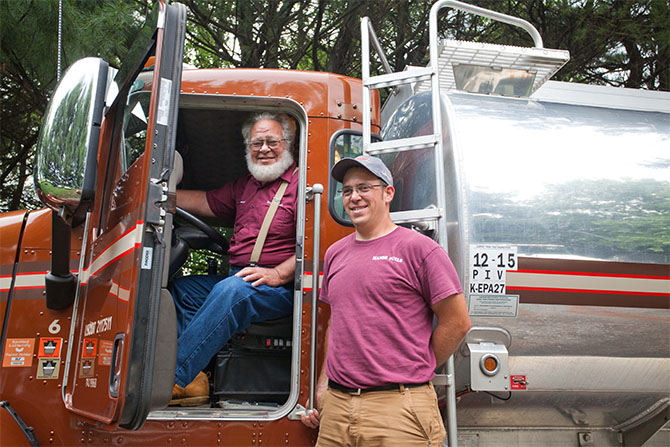 ---
About Us
Manor Fuels was started in 1997, when Maynard, a mechanic and truck driver, decided to build his own business. After decades of working for others and long hours away from his family, he wanted to create his own opportunities that would allow him to prioritize what was most important.
---
717.872.0617
521 Beaver Valley Pike
Lancaster, PA 17602
It started in the kitchen, a true family-run business. Maynard's wife Alice answered the phone and did bookkeeping and Maynard delivered oil and maintained the trucks. As the business grew, Maynard brought his brothers into the business and eventually his son, Peter. In 2014 when there were too many people and trucks to keep working out of their home, Manor Fuels moved to its own office in Willow Street.

Maynard has semi-retired from the business and Peter now runs the day-to-day operations at Manor Fuels. Peter's children, the next generation, already love getting to ride along in the trucks!