Order Delivery
---
Easily request delivery of heating oil or diesel fuel online.
Our Philosophy
---
Manor Fuels is a family owned and operated business, here to meet your fuel needs since 1997. We keep it simple! Keeping our overhead low means that we can keep your final price lower. Give us a call today!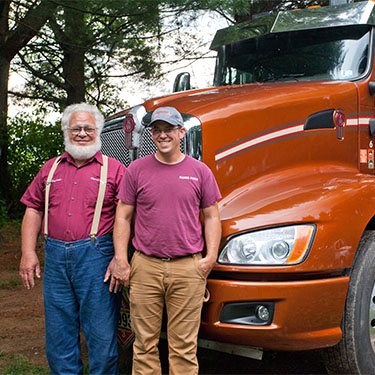 We Serve
---
We serve the Lancaster, PA area with heating oil, on-road and off-road diesel fuel, and gasoline. Manor Fuels can also provide bio-diesel, ultra-low sulfur oil, and ethanol-free gasoline.
---
Testimonials From Our Customers
---
Hear from our customers.
"Great service and excellent prices."
Little Britain Ag Supply
"Courteous and professional"
Vivian Velazquez
"Excellent delivery service. Best prices on fuel in town."
Daryl Rineer
Contact Info
Phone: 717-872-0617
Office Address
521 Beaver Valley Pk.
Lancaster, PA 17602